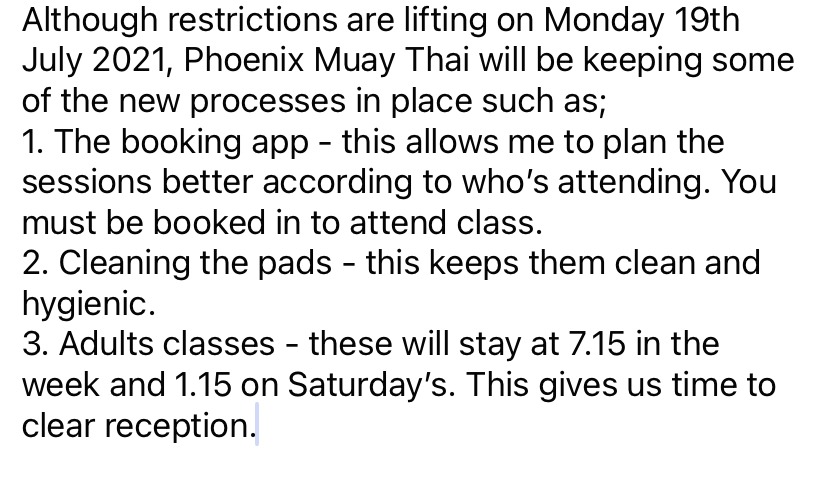 Although restrictions are lifting on Monday 19th July 2021, Phoenix Muay Thai will be keeping some of the new processes in place such as;
1. The booking app – this allows me to plan the sessions better according to who's attending. You must be booked in to attend class.
2. Cleaning the pads – this keeps them clean and hygienic.
3. Adults classes – these will stay at 7.15 in the week and 1.15 on Saturday's. This gives us time to clear reception.